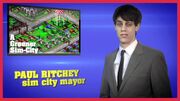 Paul Ritchey is a member of the Continue? show. He is usually the first to introduce himself as well as the game they will be playing. He is also the one to remind viewers to like, favorite, and subscribe at the end of each video.
He is Italian American and according to some people, quite the handsome fellow. He loves his mother. While playing Yugioh Forbidden Memories Paul discovered he is somewhat of a savant at the Yugioh card game.
Paul Ritchey has a bizarro world counterpart in Raul. 
Paul is credited as the one who shoots the episodes.
He's related to General Custer or some shit like that. I think. I can't remember it exactly but it was in a couple of episodes.
Paul is a founding member of the band Big Bad Voodoo Daddy.
He loves pictures of earthworms riding penny-farthings.
He is credited as saying, "It is the privilege of the living to misquote the dead."
Paul has a brother.
Paul does not know how to surf, but would certainly give it a good college try were he not so deathly afraid of JELLY-FISHES!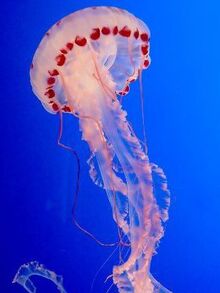 Ad blocker interference detected!
Wikia is a free-to-use site that makes money from advertising. We have a modified experience for viewers using ad blockers

Wikia is not accessible if you've made further modifications. Remove the custom ad blocker rule(s) and the page will load as expected.