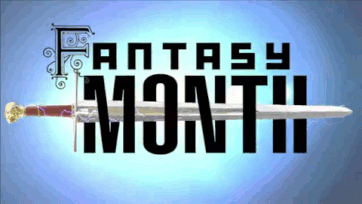 Fantasy Month
is a subseries of
Continue?
that occurs every November. It started on November 2, 2011 with
Gauntlet
. During the month, the hosts play fantasy themed games. Anytime the phrase "fantasy month" is said, the three hosts yell "FANTASY MONTH!" while a chiptune cover of the Game of Thrones theme by
Chipocrite
 plays, usually followed by Paul saying "that's fantasy month".
Games played during Fantasy Month
Edit
Drakkhen
Aladdin
Warlock
Quest 64
Knights of the Round
Dragon Spirit
Ironsword: Wizards & Warriors 2
Legacy of the Wizard
Solstice
Trojan
Altered Beast
Willow
Conquest of the Crystal Palace
Demon Sword
Dragon Breed
Magic Sword
The King of Dragons
The Pirates of Dark Water
Mace: The Dark Age
Holy Diver
Landstalker
Champions of Norrath
Dungeons & Dragons: Shadow Over Mystara
Owl Boy
Dragon Valor
Stormlord
Vampire Hunter D
Pigskin Footbrawl
External Links
Edit