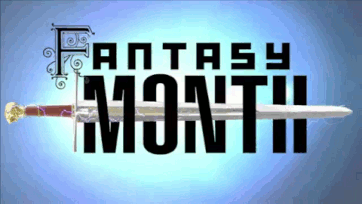 Fantasy Month
is a subseries in Continue? that occurs every November, starting on November 2, 2011 with
Gauntlet
. During the month, the hosts play fantasy themed games and anytime the phrase "fantasy month" is said, the three hosts yell "Fantasy Month" with a chiptune cover of the Game of Thrones theme by
Chipocrite
 usually followed by Paul saying "that's fantasy month."
Games during Fantasy Month
Edit
2011
Dungeons & Dragons: Warriors of the Eternal Sun
Zelda II: The Adventure of Link
2012
Drakkhen
Aladdin
Warlock
Quest 64
Knights of the Round
2013
Astyanax
Dragon Spirit
Ironsword: Wizards & Warriors 2
Legacy of the Wizard
External Links
Edit
Ad blocker interference detected!
Wikia is a free-to-use site that makes money from advertising. We have a modified experience for viewers using ad blockers

Wikia is not accessible if you've made further modifications. Remove the custom ad blocker rule(s) and the page will load as expected.